Committee Purpose
Volga is a thriving community located seven miles west of Brookings with a growing business community. The Volga Business Network works to encourage the growth and prosperity of Volga businesses through advocacy and promotion initiatives as well as provide educational resources for members to utilize and strengthen their businesses.
Volga Business Spotlight
Are you a business in Volga who wants some exposure? Let us help! The purpose of the Volga Business Spotlight is to promote your business to the Volga community and beyond. We spotlight businesses in the Volga Newsletter and on social media throughout the year. Submit your completed form so we can highlight your business!
Click here to download the form. E-mail to casey@brookingschamber.org when complete.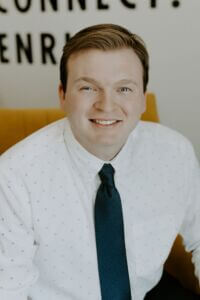 Volga Business Network Staff Liaison
Casey Stickland
Outreach Coordinator
casey@brookingschamber.org
Committee Members
Dillon Ringling – Co-Chair, Schade Vineyard & Winery
Clay Bastian- BankStar of Volga
Gena Hult- Corteva/ Pioneer
Mary Ford- Volga Tribune
Gene Bjorklund- Dakotaland Federal Credit Union
Christianne Beringer- M&T Fire and Safety
Krista Larson - Hello Larsons
Amber Guthmiller - Artisan Concrete Concepts
City of Volga Liaison
Ashley Van Maanen and Lindsey Grabow
Board Liaison: Michael Schulte, City of Volga