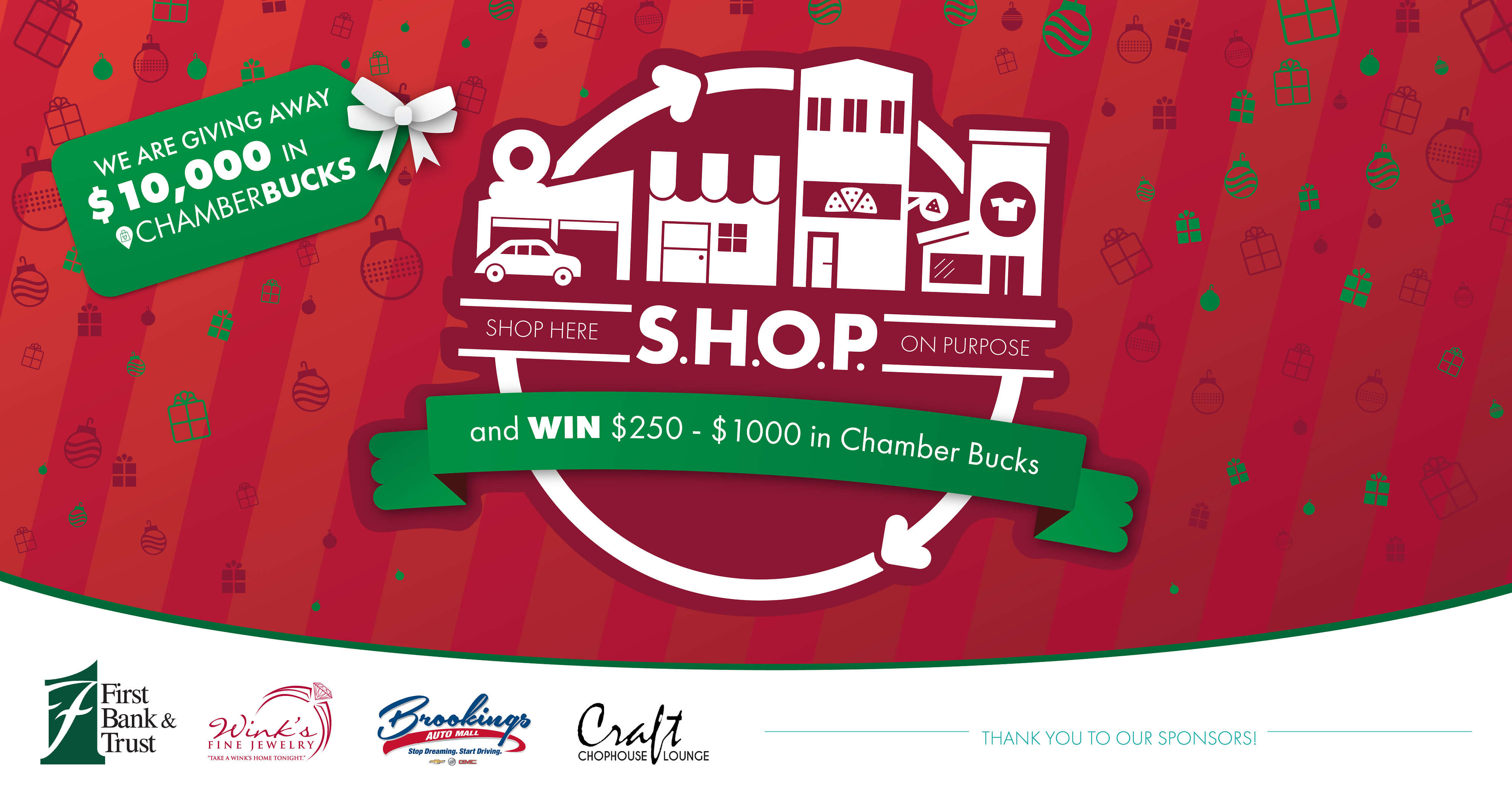 As you set out to purchase holiday gifts, the Brookings Area Chamber of Commerce encourages you to be intentional and SHOP HERE ON PURPOSE! From now until December 21st, for every $25 you spend locally, you have a chance to win anywhere from $250 to $1,000 in Chamber Bucks!
It's easy to enter – just send a picture of your receipt, along with your name, to info@brookingschamber.org. Or, drop off a copy at the Chamber office. For every $25 in purchases made within Brookings County between November 14 - December 21 will qualify, and if your receipt is from a Chamber member, you'll receive TRIPLE entries!
Winners will be announced on the Chamber Facebook page beginning December 11th through December 21st at 10 AM daily.
Many thanks to this S.H.O.P. campaign's sponsors: First Bank & Trust, Brookings Auto Mall, Wink's and Craft Chophouse & Lounge!