Military Affairs Programming & Events
Committee Purpose: The Military Affairs Committee promotes a positive working relationship among employers and area military and veterans groups.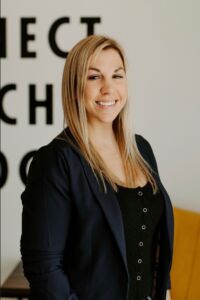 Military Affairs Committee Staff Liaison
Andrea Fox-Mosher
Operations Coordinator
andrea@brookingschamber.org
Committee Members
Russ Chavez – Chair, SDSU Veterans Affairs Director
Robert Hurd – Vice Chair, American Legion; Vet. Memorial       
Andy Ellis – SDSU Armed Forces Assoc.
Roger Hansen – VFW 
Loren Hanson – VFW Commander; Rolling Thunder
Robert Hill – DAV
Courtney Steffen – Veterans Service Officer
Erin Tedesco – Air Force ROTC
Connie Johnson – SDSU Veterans Affairs
Jason Kettwig – SDSU Army ROTC
Charles Burge – SDSU Army ROTC
Darwin Tolzin – VFW
Leo Stirling – Rolling Thunder/VFW
David Zoelle – VFW
Scott Kwasniewski – SD Dept. of Labor
Bill Flippo – SD National Guard
Russell D. Mileham – American Legion
Lois Ladegaard – Auxiliary VFW